TCR Country Adopt a Child
Hundreds of kids across the tri-state need your help making this Christmas memorable!
GIFTS ARE DUE AT DROP-OFF LOCATIONS BY DECEMBER 6
Directions

1. Click the ADOPT NOW button below.
2. Choose a child/children you wish to adopt.

3. Enter your contact information.
4. Submit Adoption Form.
5. Print the shopping list. Shop for gifts.

6. Drop off UNWRAPPED gifts with the adoption ID, child's name, and age CLEARLY marked on the gift at any of the drop-off locations listed below.
--
Drop-Off Locations

WTCR / iHeartRadio | 134 4th Ave. Huntington, WV
THE ELECTRICAL PROFESSIONALS IBEW & NECA FROM LOCAL 317
1848 Madison Ave., Suite A/Huntington

Dixon Electrical Systems | 3352 Norwood Rd, Huntington, WV 25705

Prichard Electric | 2425 8th Ave, Huntington, WV 25703
City National Bank | 1900 3rd Avenue, Huntington

City National Bank | 1751 5th Avenue, Huntington (University Branch)
City National Bank | 206 Central Avenue, Wayne
City National Bank | 201 State Street, Proctorville, OH
--
Stay tuned for pictures!
GIFTS ARE DUE AT DROP-OFF LOCATIONS BY DECEMBER 6
Our Adopt-a-Child program is made possible by this great community and the following: THE ELECTRICAL PROFESSIONALS IBEW & NECA FROM LOCAL 317

HOOPS FAMILY CHILDREN'S HOSPITAL
CITY NATIONAL BANK
HUNTINGTONIZED FEDERAL CREDIT UNION
AMAZON
CI THORNBURG
TRI-STATE BUILDINGS AND CONSTRUCTION TRADES COUNCIL
VITAL & VITAL ATTORNEYS AT LAW
GARRISON DESIGNS AND FLORISTS

BARE ARMS INDOOR RANGE

POLLOCK'S JEWELERS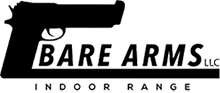 Special Thanks:
STEWARTS ORIGINAL HOT DOGS

FRISCH'S BIG BOY OF IRONTON